SellerThink has lost some subscribers on YouTube, for taking a position on the social dystopia occurring in America. We're OK with the loss of commissions.
This is a really important time in America, and everything happening impacts us as Small businesses and online resellers.
For this reason, our social position videos have been told through the mouths and eyes of others, whether Google Nest Mini, or women being arrested for taking a stand for the re-statement of police funds.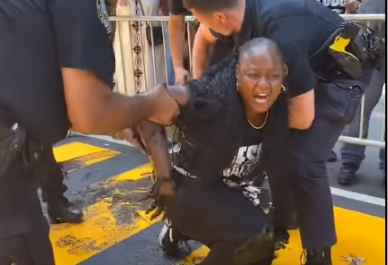 For nine years, SellerThink on YouTube has always taken an "avoid controversial issues" position, because of their financial impact.
In 2020, money is simply not a good enough reason to remain silent on issues that impact this country called America, in which anyone with a few dollars and a good idea, can start a small business. It's worth protecting.
Be assured that our channel will continue to focus on small business and selling on popular online marketplaces like eBay and Mercari, but also know, that to remain silent at this pivotal moment in history is unacceptable.
In the most recent video upload, SellerThink intentionally rejected YouTube monetization so that no profit or financial gain is being made on it. These two bold black women, put their lives on the line. We do not want to capitalize on their sacrifices.
The disadvantage is, by not monetizing the video, we lose 95% marketing and promotion on the video; YouTube will not promote it.
If this video means anything to you, please consider sharing it on your social media, knowing this. We appreciate those of you who stand with this channel, while we navigate America's cultural revolution with the most intentional integrity we can