My second time shopping on Amazon, and the second time it was delivered to the wrong spot.
I have two more packages arriving today. Will they FAIL too?.
Call me picky, but the porch pirates in my neighborhood are unforgiving. I don't have time to have a replacement shipped. I needed what i ordered two days ago. I bought on Amazon in part because the Guitar Center in my area would of had to ship from one distant store to the local store. I also wanted more brand options and better pricing. I needed multiple things to test a synthesizer.
Sure, i could of found some of them on my normal go-to of ebay. Maybe even on my other go-to of Mercari, but both of those would of taken at least a week, and i would be dealing with multiple sellers.
#Amazon @Amazon
I'm thinking = NOT SO GREAT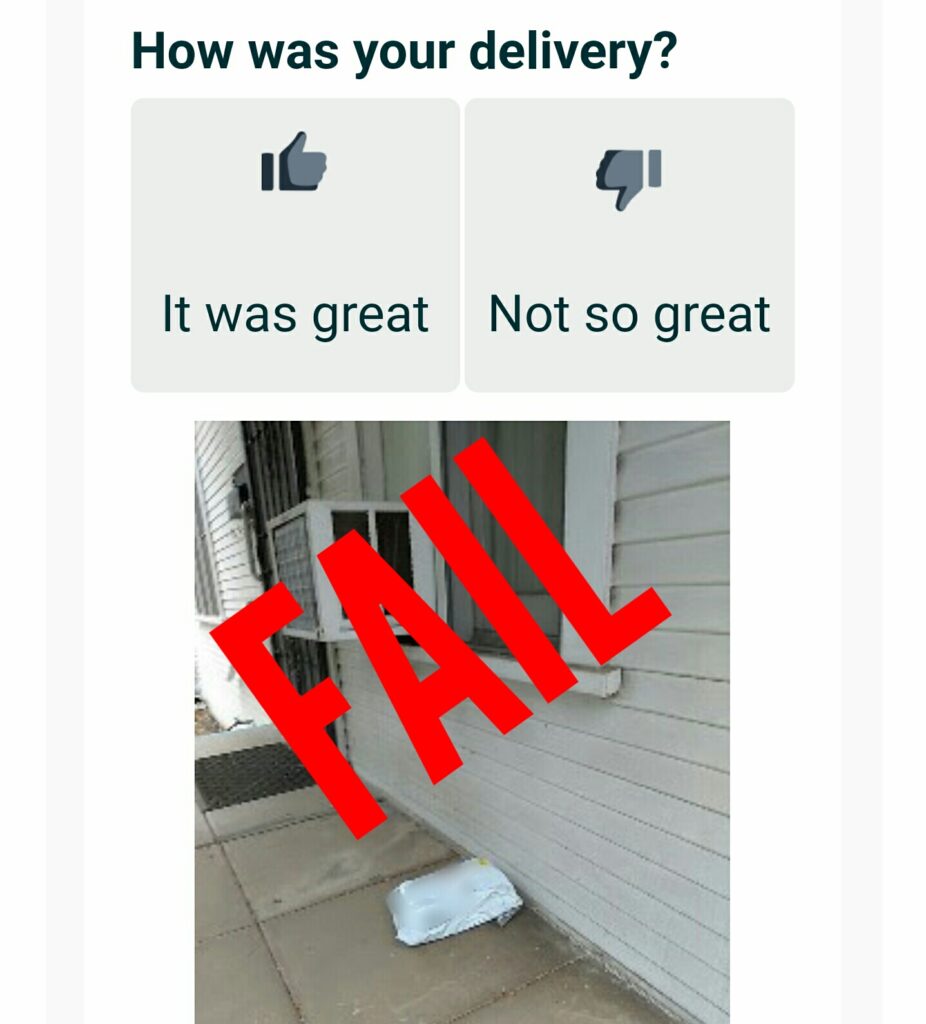 DELIVERY SPEED = * (5 Stars)
FOLLOWING INSTRUCTIONS = * (0 Stars)
My second time using Amazon. I honestly prefer shopping on eBay first, seconded by Mercari. But i know realistically shipping will be slow, a week arrival on average. Longer if i accidentally bought on Mercari, from a seller who foolishly used its super slow Fedex Smart Post option without posting it in the description.
DELIVERY INSTRUCTIONS = Deliver to back porch.
ACTUAL DELIVERY LOCATION = Front porch.
REASON FOR REQUESTED DELIVERY LOCATION = Previously stolen packages from front porch pirates.
THOUGHTS ABOUT AMAZON DELIVERY = Do the drivers even read the "Additional Delivery Directions" information that Amazon requested?
Does it take much longer to walk down a non-gated, no animals, driveway next to the house to place it on the back porch?
If you're not going to follow the delivery instructions, then don't ask me for delivery instructions.
I'll be fair though. I have two more packages arriving this afternoon since the order was split up. That is two more chances to raise your current grade of:
AMAZON DELIVERY GRADE = D-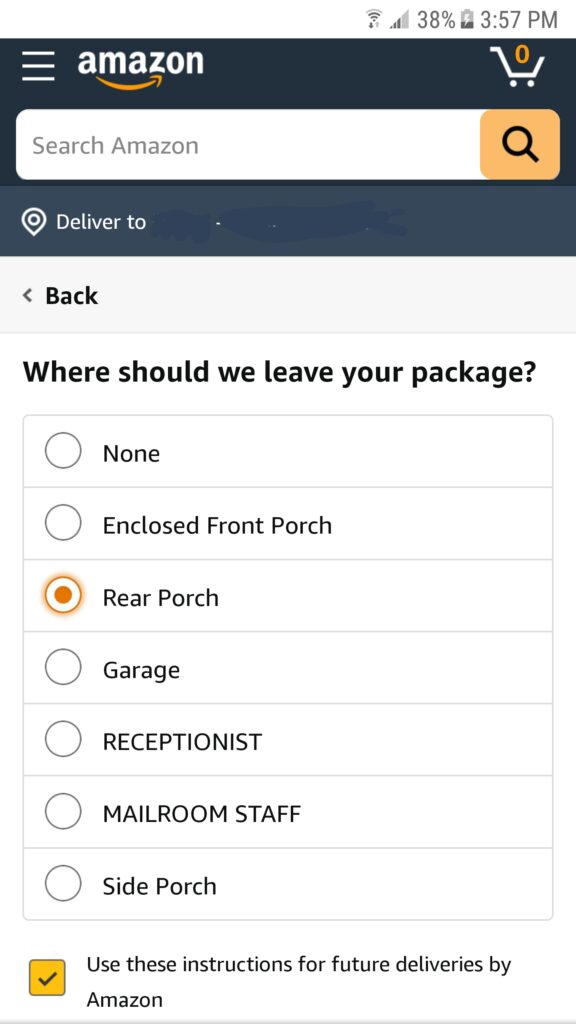 I'm even going to give you some help for the next two deliveries, by making sure the delivery options are up to date.
Second Chance Results
Results are in for the second and third chances.
Second chance is a fail! Package was dropped off again on the front porch and intercepted by someone else with their packages. I only found out it had arrived and been intercepted, because i went to show the other person where Amazon delivered package number three.
No email updates were received letting me know the second and third packages had been delivered.
SECOND PACKAGE DELIVERY = (0 Stars)
Third And Final Chance Results
I guess this Amazon delivery person should get at least 1 star for walking towards the back porch, but since they just tossed a package that was in a plain paper envelope on the dirt, during a semi- rainy day, we'll have to deduct a star too.
THIRD PACKAGE DELIVERY = (0 Stars)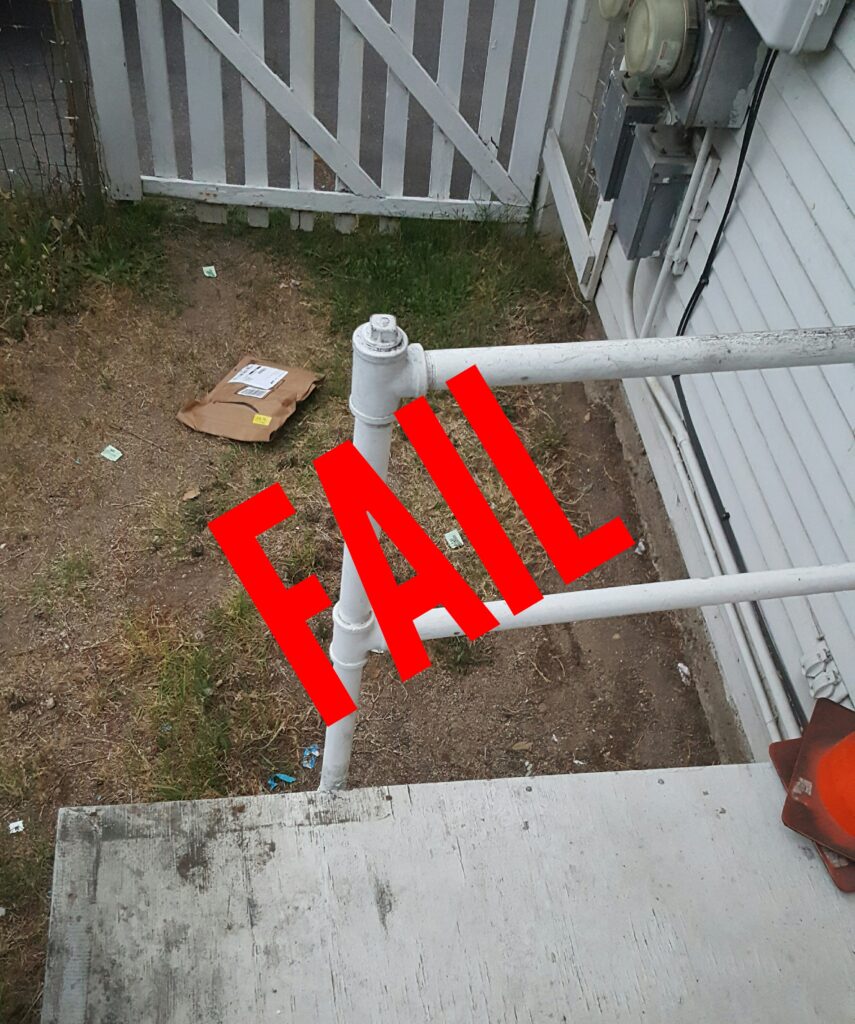 Well, when it comes to following delivery directions to protect your packages from porch pirates and rain, Amazon gets a score of 15%, since out of all four deliveries, only one made it even near the back porch, which in basketball terms would be called a "brick shot".
In terms of notification of packages being delivered, Amazon receives a score of 50%, since two deliveries included email notifications and the other two i checked outside it was an hour past the estimated delivery time when i decided to look, after i checked my app for a non-existent update.
In terms of delivery speed and on time delivery, Amazon scores 100%.
What do these scores mean? Nothing really. There really wasn't any scoring system that would work well.
The most important thing you can take away from this about Amazon, is to know you shouldn't place your trust on its package delivery drivers.
Try to be home during your estimated delivery time. This is usually a spread of up to five hours.
Keep checking for the package every once in a while, even if the app or website doesn't have a delivered notification.
On the dirt in the backyard and not on the covered back porch isn't to bad during dry weather, or when packages are inside plastic envelopes. But if it's a drizzly or rainy day, a package on three wet dirt may hurt.
If your package isn't where you expected, check where it would be if you hadn't given Amazon package delivery instructions.
Overall Amazon is still the top ranking contender if you need your items in a hurry, and willing to pay a few extra dollars for shipping.
So Do Amazon Drivers Read Instructions?
One out of four read the package directions or at least bothered to try to follow them.
None of them, actually managed to accurately follow the directions to put the package on the covered back porch.